Our vision is to provide an eco-friendly source of power to every household and industry in Australia.
Established in 2014, Sunrun Solar is an Australian based solar provider rooted in Victoria and now rapidly growing throughout the nation. We provide our services to residential, commercial and industrial clients.
We focus on customer service and quality installations, striving to provide our services with integrity and honesty. Our highly experienced staff understands the needs of each customer and the recommendations are tailor-made for each customer. Every project designed at Sunrun Solar ensures system performance, quality and reliability.
Our in-house installers, engineers, designers and service team carries all necessary certification which enables us to offer advanced, innovative and cost-effective technology solutions.
We take pride in exceeding customer expectations to leave them satisfied with their solar experience. You can feel safe knowing that we won't keep you waiting on hold and you'll always speak to a real person based locally. We aim to bring a transition from traditional power sources which are leading to global warming and depletion of resources. Our vision is to provide an eco-friendly source of power to every household and industry in Australia with positive impact.
Sunrun Solar Ethos
At Sunrun Solar we believe in "Solar Never Sleeps" and for that, we commit to provide reliable and cost-effective solar panels + battery solutions, which can ease your reliance on grid 24*7 and use more of your own energy on your terms.
An accredited solar installer and retailer


Central to the Clean Energy Council's work with solar photovoltaic (PV) installers is an accreditation program we often refer to as the Solar Accreditation Scheme. Clean Energy Council accreditation is a qualification that demonstrates an installer's competence in design and installation of stand-alone and grid-connected solar PV systems.
Systems designed and installed by Clean Energy Council-accredited installers are eligible for government incentives and rebates. There are now more than 5000 accredited installers in Australia.


The Clean Energy Council Solar Retailer Code of Conduct is a way for solar businesses to show their commitment to responsible sales and marketing activities and solar industry best practice. The code of conduct is a voluntary scheme for retail businesses selling solar panel systems to households and businesses. It aims to lift the bar higher than the minimum requirements set by government and regulations and bring about a better standard of service within the solar industry.
It is also the only solar industry code of conduct authorised by the Australian Competition and Consumer Commission. The Clean Energy Council manages the code of conduct and ensures that signatories comply with its strict requirements at all times.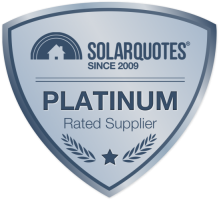 To reward the best solar power installers currently active in the SolarQuotes network that consistently get rave reviews from their customers posted on this site, SolarQuotes have developed a platinum/gold/silver rating system.
The level of award is automatically calculated based on these 2 criteria:
1. How many 4 and 5 star reviews they've received within the last three years
2. The average score of all their reviews within the last three year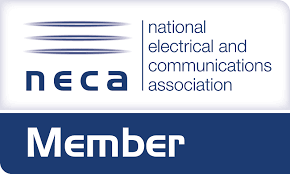 NECA – the National Electrical and Communications Association, is the peak industry body representing the interests of the electrical and communications contracting industry across Australia. They have close to 5,000 member organizations.
NECA is run by contractors, for contractors, and represents members in all states and territories of Australia. All their board members – at the national and state and territory level, are electrical contractors. And each board has a good mix of small, medium, and large enterprises represented. As a result, they understand what their members are looking for in their member services and technical support.
If you'd like to know more about Sunrun Solar or how we can help you explore the solar energy options that are available to you, speak with us today.